16 Jun 2017
100 memorable moments from the NHL's 100th season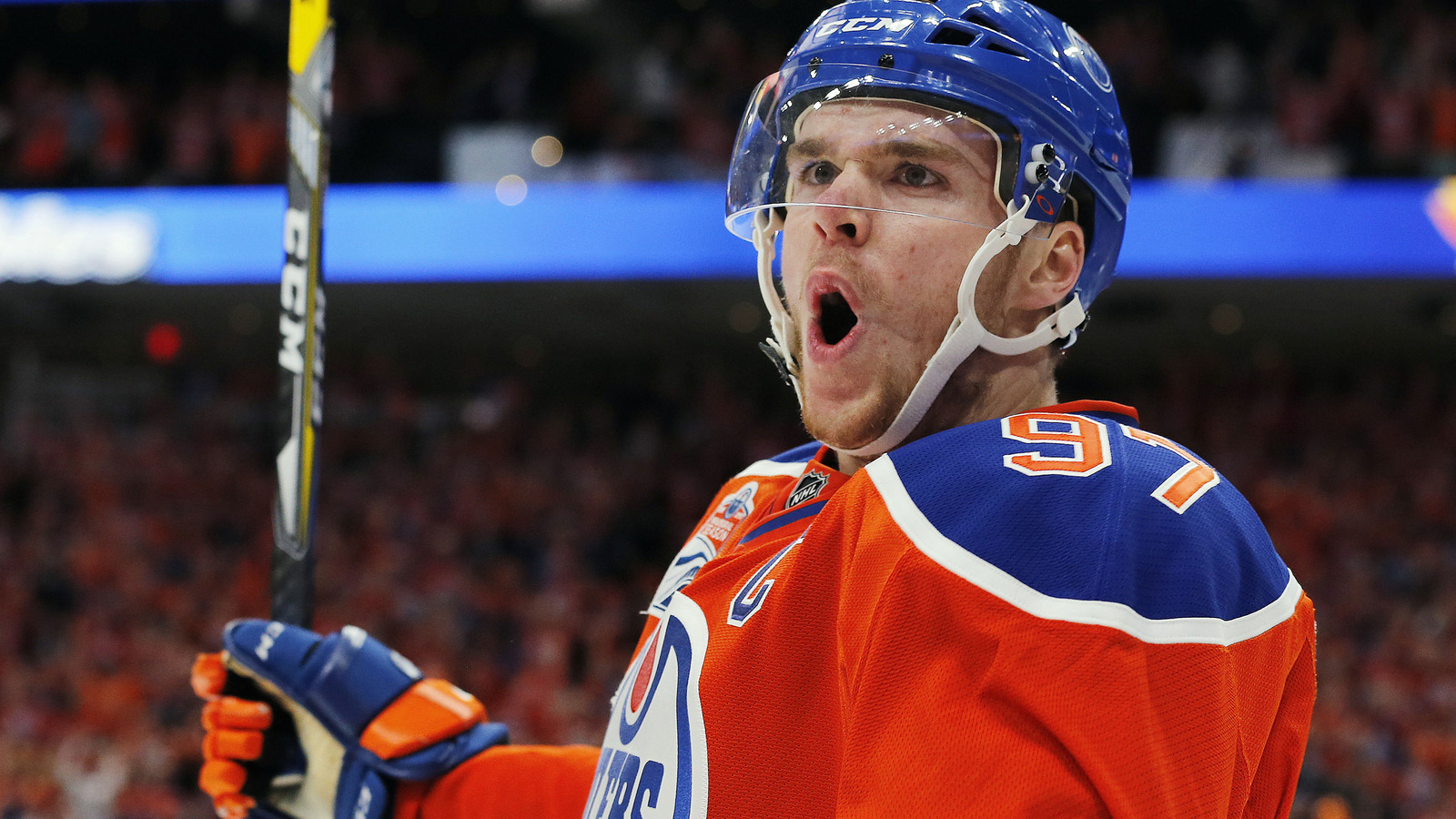 Edmonton Oilers forward Connor McDavid led the NHL in scoring and helped get his team to the Western Conference Semifinals. Perry Nelson/USA TODAY Sports
The National Hockey League spent all season celebrating its centennial, as the 2016-17 slate marked the 100th season for the NHL, and its 100th iteration ended the same way as its 99th: with the Pittsburgh Penguins as Stanley Cup champions.
Along the way, there was no shortage of memorable moments from season 100. We're talking everything from milestone scoring marks to young guns making their mark, goalies standing on their heads, unexpected winning streaks and everything in between.
So in honor of the hundredth NHL season that just closed its books, here are 100 of the most memorable moments from this historic season:
[embedded content]
1. Auston Matthews' four-goal debut game in the NHL. 
2. When the camera caught Auston Matthews and Mitch Marner singing "Living on a Prayer."
3. Oilers' open new barn at Rogers Place.
4. The "McDavid Trifecta."
5. Connor McDavid is athletic even when he's put over the boards and takes a seat.
6. Every single Connor McDavid play this year.
7. Even though the Oilers were knocked out in the second round, it was cool to see how much they had grown as a team and get a glimpse of how good they are going to be in the future.
8. Patrik Laine's too-cool-for-school goal celebration.
9. Patrick Laine's hat trick that included the game-winner against the Toronto Maple Leafs.
10. Evgeny Kuznetsov's season.
[embedded content]
11. P.K. Subban's first goal and celebration as a Predator.
12. P.K. Subban returns to Montreal.
13. Shea Weber returns to Nashville.
14. Ray Bourque and Chris Pronger vs. Justin Bieber at the All-Star Game Celebrity Game and Bieber still getting a goal.  
15. Tim Riggins was at the All-Star Game! OK, I mean, a decidedly less romantic real-life Taylor Kitsch was.
16. When there was so much scoring in the All-Star Game (games?) we got sick of the celebration music at Staples Center. 
17. Wayne Simmonds takes home ASG MVP.
18. The Gretzky-Mario Lemieux-Bobby Orr panel at the ASG.
19. Wayne Gretzky returning to the ice for the Alumni Game.
20. Eric Lindros makes the Hall of Fame.
[embedded content]
21. Jaromir Jagr's 750th goal, the third player ever to do so. 
22. Jagr passes Mark Messier for second on points list in December.
23. Jagr plays his 1,700th NHL game.
24. Jagr notched his 1,900th career point on his 45th birthday.
25. Alexander Ovechkin reaches 1,000 points.
26. Sidney Crosby notches his 1,000th point as well.
27. Henrik Sedin's 1,000th vs. his old teammate.
28. Patrick Marleau notches his 500th career NHL goal.
29. When the league couldn't handle the Vegas Knights announcement on Nov. 22.
30. Pens retire "Vegas Gold" uniforms — YES THIS IS GOOD.
[embedded content]
31. Alexander Radulov spun the Senators round and round.
32. Wayne Simmonds saves rookie Travis Konecny from an errant puck.
33. Flyers fans thinking that Wayne Simmonds got a hat trick when Jakub Voracek scored the third goal instead.
34. Voracek making up for stealing said hat trick by donating almost 400 hats to local hospitals.
35. Ivan Provorov's three-point night.
36. The Philadelphia Flyers' 10-game win streak that admittedly was overshadowed by some other teams.
37. Richard Panik's smooth deke of Evgeni Malkin.
38. Andreas Athanasiou goes coast to coast on backpedaling Penguins.
39. John Tavares' behind-the-back puck control into an unreal shot.
40. Roberto Luongo's Twitter. Always.
[embedded content]
41. Ryan Miller lays out.
42. Robert Lehner flashes leather against Alex Galchenyuk… and Evander Kane, sort of.
43.Whatever Ben Bishop did here to get lucky.
44.Petr Mrazek commits left-hand larceny.
45. Martin Jones' super ridiculous cartwheel save on Shane Doan in overtime.
46. Marc-Andre Fleury plays tennis vs. the Devils.
47. Jared Spurgeon plays baseball vs. Devils.
48. Patric Hornqvist bats puck out of mid-air to score a goal.
49. Phil Kessel, left off of the U.S. team, had something else to do as the Americans flopped in the World Cup of Hockey.
50. Former NHL on ESPN announcer Gary Thorne doing play-by-play for NHL games for the first time since 2004, filling in for Kings announcer Bob Miller for several road games.
[embedded content]
[embedded content]
61. The Canucks-Leafs full-line fight, especially because it includes a goalie fight, and who doesn't love a goalie fight?!
62. Rooting for Craig Anderson.
63. The moment Nicholle Anderson, Craig Anderson's wife, announced she was cancer-free.
64. His fellow Ottawa Senators talking about Clarke MacArthur upon his return to the ice.
65. The Blue Jackets beat the Canadiens in a 10-0 shutout.
66. Blue Jackets' 16-game winning streak.
67. Two 2000s expansion era teams face off with longest unbeaten streaks that would make fans of the "Original Six" jealous, with the Columbus Blue Jackets defeating the Minnesota Wild.
68. Shawn Thornton's last game.
69. Watching Bryan Bickell, who is retiring due to MS, score a shootout goal in his final game.
70. Last game at Joe Louis Arena for the Detroit Red Wings.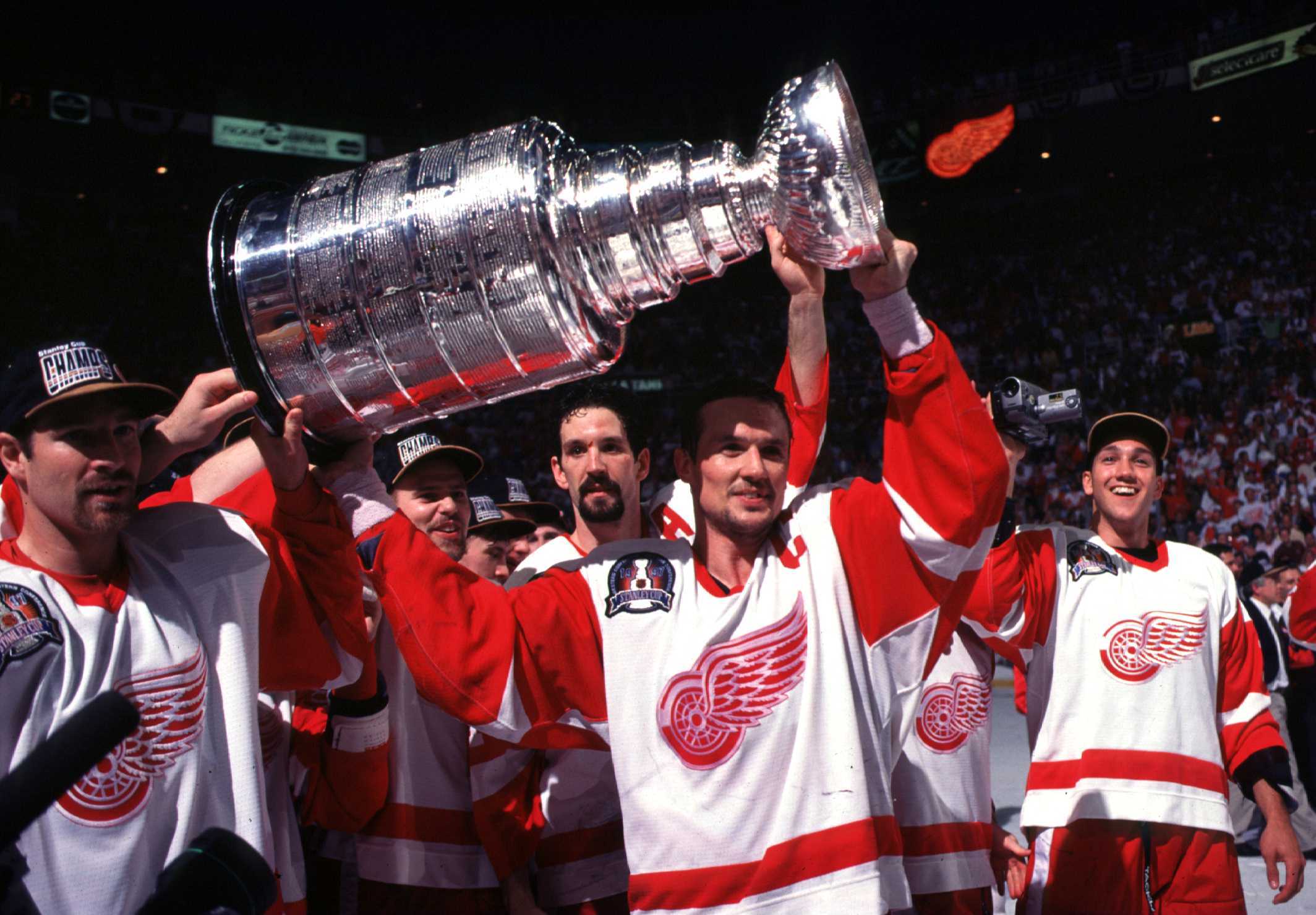 71. The super salty fan that flipped off Melker Karlsson after he scored the game-winning goal for the Sharks in Round 1.
72. Alexander Radulov schools the New York Rangers in Game 3 of the first round of the playoffs.
73. The 11-goal outburst in the Senators' 6-5 Game 2 OT win vs. the Rangers.
74. The Capitals come up short. Again.
75. Leon Draisaitl's five-point game against the Ducks.
76. Great teammate Phil Kessel comes to Nick Bonino's rescue when the latter's truck breaks down on the way to an Eastern Conference Final game.
77. Phil Kessel and Evgeni Malkin yelling on the bench in the Eastern Conference Final.
78. Doc Emrick and Eddie Olczyk get the giggles in Game 6 of Pens-Sens.
79. Ryan Getzlaf's postseason.
80. Colton Sissons, of all people, getting a hat trick against the Ducks after the team lost Ryan Johansen to injury.
[embedded content]
81. Nashville Predators make first Stanley Cup Final in franchise history.
82. On Stanley Cup Final media day, P.K. Subban played the reporter with his teammates.
83. Ryan Ellis netting the first Stanley Cup Final goal in Nashville history.
84. The surprise country superstar national anthem singers during the Predators' playoff run.
85. Seeing how much Nashville rallied around the Predators' Cinderella-like playoff run.
86. Celebrity sightings at Bridgestone Arena.
87. The catfish!
88. That guy who bought a dead catfish, packed it in ice and Old Spice, drove it to Ohio, ran over it with a truck a few times, vacuum packed it, stuck it to his crotch, drove it to Pittsburgh, snuck down to the lower bowl, threw it onto the ice, got kicked out, got charged, and then had the charges dropped.
89. Knowing that there are going to be so many heartbreak-centric songs written in the wake of the Predators coming so close to winning the Cup.
90. The Titans enjoying themselves at the Preds game.
[embedded content]
91. The moment P.K. Subban tweeted that he was proud of his team after that tough Game 6 loss and fans tripped all over themselves to reply that they were proud of him.
92. "Big Game" Bryan Rust.
93. Rookie Jake Guentzel stealing the show despite not winning the Conn Smythe.
94. The catfish-eating Pens fan turns out to actually be a Flyers fan. 
95. There were a total of 27 overtime games in this year's playoffs.
96. Staying up late to watch all of the playoff overtimes — because, let's be real, there were a lot of them.
97. Watching everyone's Stanley Cup Playoff predictions fall apart because the regular season had absolutely no effect on what happened in the postseason.
98. Charles Barkley falling in love with hockey.
99. Gretzky's presence throughout the playoffs.
100. Remembering as the 2016-17 season wraps up that the summer will be extra interesting because of the expansion draft.
[embedded content]
Season No. 100 sure was tremendous, and we can't wait for season 101, ushering in the Vegas era with the addition of the Golden Knights.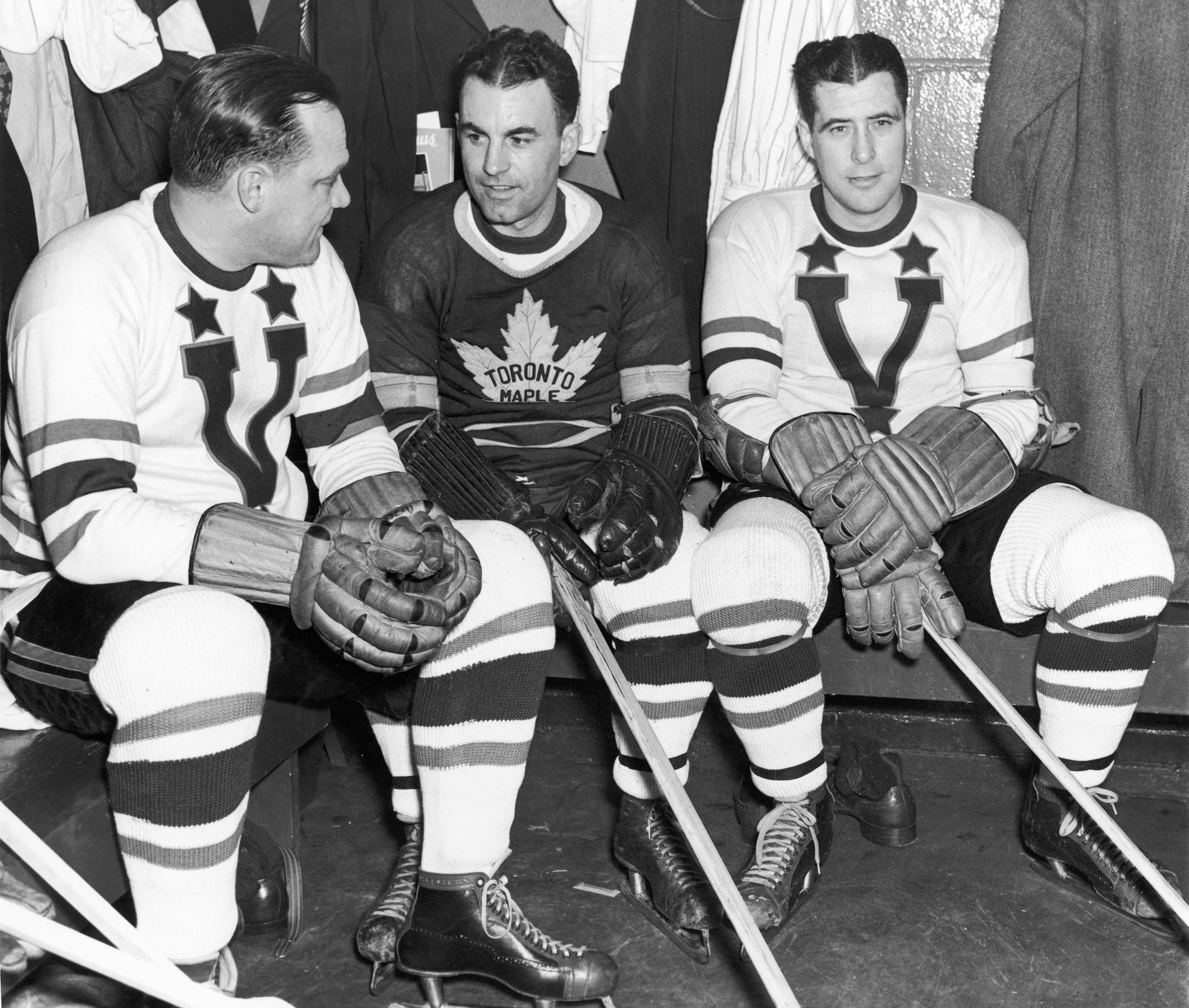 QUIZ: Name every Art Ross Trophy winner in NHL history
The NHL has awarded the Art Ross Trophy to the league's highest scorer since the 1947-48 season. How many of the winners can you name in 10 minutes? 
13/14 – PIT
Sidney Crosby
12/13 – TB
Martin St. Louis
11/12 – PIT
Evgeni Malkin
08/09 – PIT
Evgeni Malkin
07/08 – WAS
Alexander Ovechkin
06/07 – PIT
Sidney Crosby
05/06 – SJ/BOS
Joe Thornton
03/04 – TB
Martin St. Louis
02/03 – COL
Peter Forsberg
01/02 – CGY
Jarome Iginla
96/97 – PIT
Mario Lemieux
95/96 – PIT
Mario Lemieux
92/93 – PIT
Mario Lemieux
91/92 – PIT
Mario Lemieux
88/89 – PIT
Mario Lemieux
87/88 – PIT
Mario Lemieux
86/87 – EDM
Wayne Gretzky
85/86 – EDM
Wayne Gretzky
84/85 – EDM
Wayne Gretzky
83/84 – EDM
Wayne Gretzky
82/83 – EDM
Wayne Gretzky
81/82 – EDM
Wayne Gretzky
80/81 – EDM
Wayne Gretzky
78/79 – NYI
Bryan Trottier
73/74 – BOS
Phil Esposito
72/73 – BOS
Phil Esposito
71/72 – BOS
Phil Esposito
70/71 – BOS
Phil Esposito
68/69 – BOS
Phil Esposito
60/61 – MON
Bernie Geoffrion
55/56 – MON
Jean Beliveau
54/55 – MON
Bernie Geoffrion