19 Nov 2017
Blake Colman The Bachelorette 2017 Elimination Interview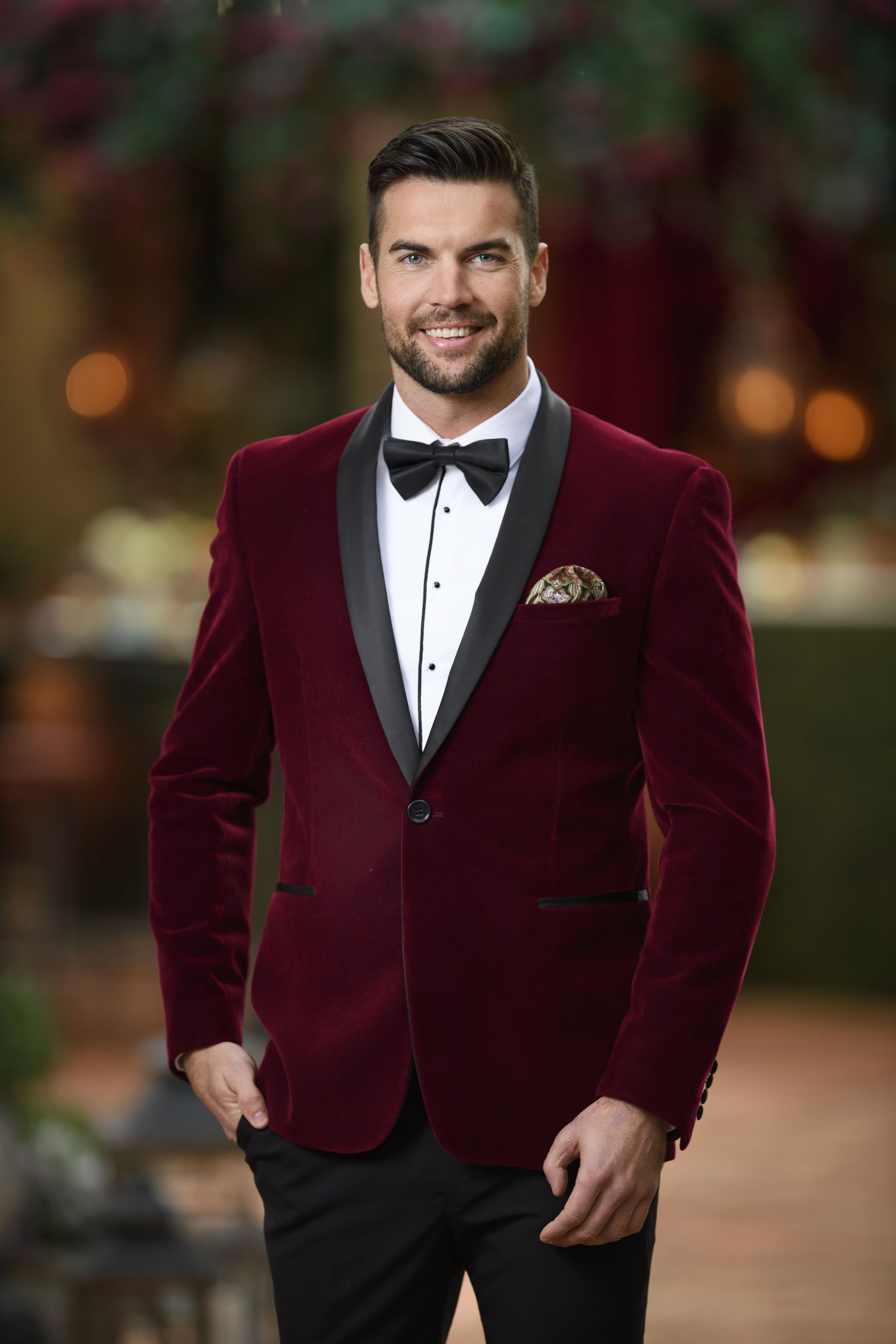 Blake has been the centre of much of the Bachelorette drama this season. What with Plant Gate, his bro-bond with Sam, and oozing the kind of confidence that rubbed some people (read: Jarrod) the wrong way. Though he was off to a bit of a slow start, the 29-year-old Western Australian eventually scored a single date with Sophie and made a strong enough connection to make it to hometowns, but unfortunately, it didn't measure up to what Stu, Jarrod or Apollo had. Below, Blake tells us how he really felt about Sophie, his relationship with Jarrod, and the infamous pot plant mystery.
POPSUGAR Australia: How did you think your hometown date went?
Blake: Hometowns were great, our little date was dope. It was good to get to talk about each others' childhood, which was something we hadn't really talked about. Meeting my family was awesome, with all the banter and the laughter and when we were leaving my mum gave us her blessing as she hugged me goodbye. All the little things that I felt about Sophie had all come together into one big . . . ball of feelings. [Laughs] I felt really good as I said goodbye to her after hometowns.
PS: Were you surprised to be sent home?
Blake: I was very surprised that Jarrod got the first rose.
PS: But the order doesn't mean anything . . . ?
Blake: It kind of does. When Jarrod got the first rose, I knew I was going home.
PS: Were you upset?
Blake: I was just very, very surprised and shocked. No one wants to have Jarrod stay and you go, you know? I had a really good time with Sophie too, my connection with her was strong.
PS: Did you have feelings for Sophie, or could you see yourself falling in love with her?
Blake: Yeah, absolutely. Not [falling in love] on the show, but eventually, for sure. I didn't get extra time or a date, so we used to hang out and chat. It wasn't until the onesie party where I started opening up emotionally. I was falling for her, hard, but there's a difference between falling for her and falling in love. You can't fall in love in that period of time. But 100 percent was ready to fall in love as we'd go on.
PS: Were you heartbroken?
Blake: I am . . . I don't know, there are mixed emotions. I respect her decision and I can speak for myself and all of the boys that we just want the best for Sophie. I just hope Apollo or Stu give her the life that she wants and the love she really needs. That's the priority, that's what's more important for me.
PS: I noticed you left Jarrod out of that sentence . . .
Blake: [Laughs]
PS: Did you guys get along?
Blake: No. You guys saw some stuff happen between us, but it really started when he said that he'd bash Sammy.
PS: Was that shown on TV?
Blake: No, and then after that I said I'd have Sammy's back, but Jarrod kept on pushing my buttons and I told him exactly how I felt.
PS: So did you actually p*ss in the pot plant?
Blake: I can't say! [Laughs] It's a secret. It wasn't me!
PS: There was a lot of talk about you playing the game and stuff like that. How genuine were you?
Blake: 100 percent genuine. Put it this way, would it be weird if I'd acted like Jarrod and wore my heart on my sleeve, when I never got a date or extra time? It would be. So I wasn't playing a game, I was taking my time and being patient, and when Sophie made me feel safe, I'd open up. And that's what I did.
PS: Was your portrayal on the show true to who you are?
Blake: About 50 percent. I live my life to try to be the best human being possible. Anyone who actually meets me and isn't a keyboard warrior will see that I actually want to leave people feeling positive and with a smile on their face. But at the end of the day, I'm a straight shooter as well.
PS: Who do you think is a frontrunner on the show?
Blake: It's between Stu and Apollo, for sure, that's what all of Australia thinks! I have no idea who wins.
PS: So there's been some rumours that you and Tara . . .
Blake: No, no!
PS: How did that even come about?
Blake: Derek hung out with her at Coffs Harbour and told me this later on, because he's in a group chat with the boys. He was like, "I caught up with Tara." We laughed and he sent us a photo, we were all like "LOL". And then Woman's Day found the photo.
PS: How would you sum up your experience on the show?
Blake: Best experience I've ever had in my entire life. Meeting all the boys was absolutely awesome, I made a lot of friendships, and Sophie and I are good mates. Unless you're on the show, you don't understand what anyone goes through. If you're looking for love, it's a good place to start.
PS: Where are you at with finding love now?
Blake: I'm concentrating on me and work, so if someone comes along, then someone comes along!