03 Jun 2017
Former Patriots DT Vince Wilfork shares hilarious story of Bill Belichick motivating him with food
Vince Wilfork is seemingly on the verge of retirement, being an unrestricted free agent at the age of 35. He hasn't come out and said that he's hanging up his cleats, ensuring everyone that he'll make the decision when he's "100 percent certain."
Until that time comes, he's spending his time sharing stories about Bill Belichick and the New England Patriots. Wilfork was a guest on Barstool Sports' "Pardon My Take" podcast Thursday and discussed everything from ribs to football to his former coach.
The most interesting takeaway was his claim that Belichick used to use food as motivation for Wilfork. No, he wouldn't run down the field with a steak tied to his back – as funny as that would be – but Belichick would bet Wilfork some sort of food that he wouldn't make a special-teams tackle in practice.
"We used to do this thing every Friday. Friday would be our cool-down day in a light practice, and we would always kick the ball off," Wilfork said. "The team, we'd all cover the kick, like a kickoff team. And every day I would go to Bill and say 'I'm going to make the tackle.' And he's like, 'Oh, you're not going to make it.' So every day we would bet some type of food or something or push-ups. Anything. We would bet something if I'd make the tackle or not. That tradition carried on throughout – they probably still do it now."
Belichick has a reputation for being too serious all the time, stemming from his boring, monotone press conferences in which he gives the media absolutely nothing to work with. That, and the fact that he's like Kanye West when it comes to not smiling.
However, Wilfork knows a side of the coach that very few people know, and according to the nose tackle, Belichick is very, very funny.
"That's one thing people don't understand about Belichick: He is so down to Earth," Wilfork said. "He is such a good dude and his players love him. He knows how to turn a key to get you to get right, and he also knows how to back off and have fun. That's one thing I always noticed. We always had fun in practice. I always had fun at practice."
Belichick's unorthodox method of motivation seemed to work because Wilfork was a stud in New England. He won two Super Bowls, was a five-time Pro Bowler and a first-team All-Pro in 2012. He was a staple of the Patriots' defense for a decade, starting a total of 148 games.
In addition to revealing Belichick's methods of motivation, Wilfork also shared a little fact about himself: He's faster than Tom Brady … or so he says.
"Me," he said, when asked who's faster. Wilfork said it's not even close, either. This seems like a shocking revelation, but Wilfork ran a 5.08 40-yard dash at his pro day in 2004. Brady, on the other hand, clocked a 5.24 at the Combine.
Must've been all those kickoff coverages Belichick made him do for food.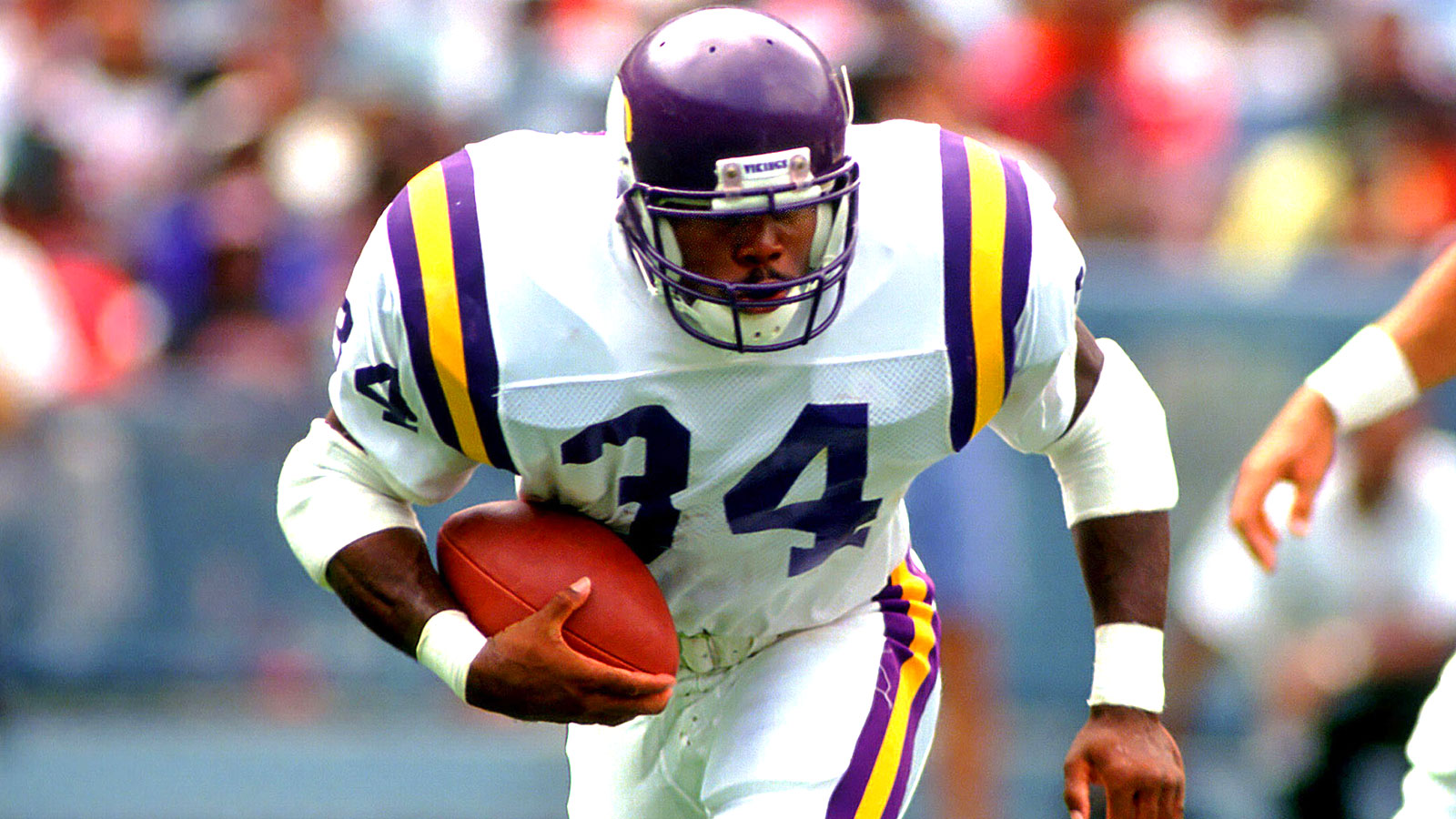 gallery:
7 things you didn't know about the biggest trade in NFL history: Herschel Walker to the Vikings