02 Oct 2017
Ryan Gosling and Eva Mendes Hold Hands After His Hilarious Return to SNL
Skip Nav
Lady Gaga
Look Back on Lady Gaga's Monstrous Rise to Fame
Marilyn Monroe
Hugh Hefner Laid to Rest Next to Playboy's First Cover Star, Marilyn Monroe
Colin Firth
That's Amore! 20 Sweet Pictures of Colin Firth and His Wife, Livia
← Use Arrows Keys →
0
Ryan Gosling and Eva Mendes Hold Hands After His Hilarious Return to SNL
Ryan Gosling returned to Saturday Night Live last weekend to host the season 43 premiere and, as expected, he was adorable and hilarious. After he made fun of his La La Land character with Emma Stone and let Kate McKinnon stick her face in his butt, Ryan attended the show's after-party in New York City with his longtime girlfriend, Eva Mendes. The two, who are parents to daughters Esmeralda and Amada, are notoriously private about their romance and rarely step out together. But on Saturday, they treated fans to a little PDA by holding hands.
The season 43 premiere party was also packed with other A-list stars. The show's musical guest, JAY-Z, was also in attendance with wife Beyoncé, as was Scarlett Johansson and boyfriend Colin Jost. Leslie Jones, who is just as much of a fangirl as we are, snapped a few photos from inside the party. "Thanks for pic Queen B!! I was so nervous!!" she wrong alongside a snap of her and the "Sorry" singer. See more from the fun night below!
Alec Baldwin Explains Why His Turn as Donald Trump Has Been So Important
by Ryan Roschke 1 week ago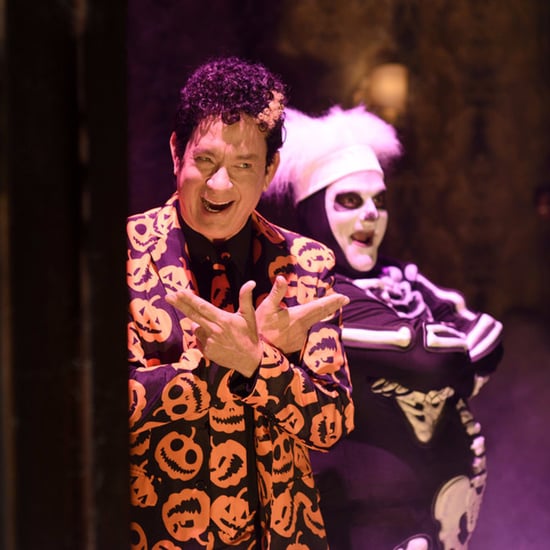 Tom Hanks Will Revive David S. Pumpkins This Halloween — Any Questions?
by Kelsey Garcia 3 days ago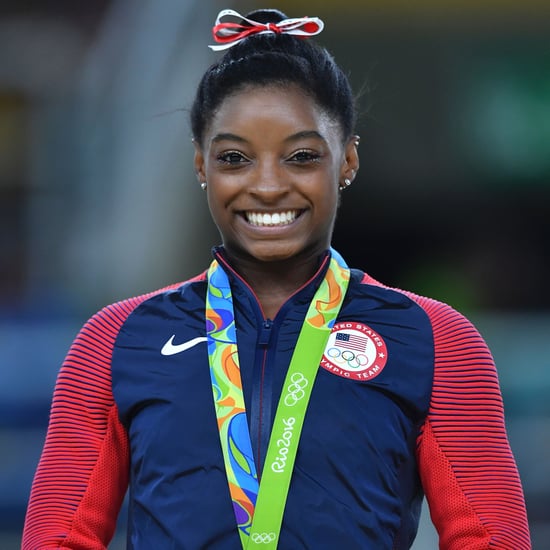 11 Last-Minute Pop Culture Costume Ideas Celebrating Women of Color
by Mouna Coulibaly 1 day ago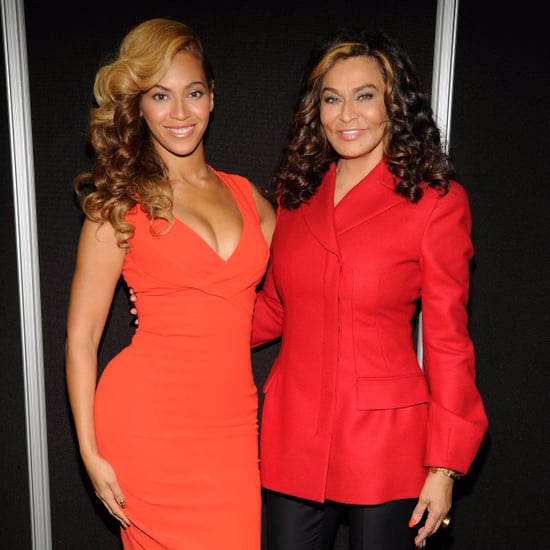 Tina Knowles, Proud Grandma, Reveals Blue Ivy Prayed For the Arrival of Rumi and Sir
by Kelsie Gibson 22 hours ago
Praise Zeus: Gal Gadot Is Hosting Saturday Night Live!
by Quinn Keaney 3 days ago

All the Latest From Ryan Reynolds